Our Firm
We are a small, all-lawyer firm dedicated to personalized service and the highest caliber of advocacy to solve your matter in an effective way at a reasonable price. We help our clients achieve their goals and manage life's transitions— be they fortuitous opportunities for professional growth or managing one of life's unexpected hurdles.
We work with corporate clients and institutions seeking the best of the best as employees or investors. We help families remain together in the United States or to reconnect from abroad. We deal with international adoptions and relief for unaccompanied minors. Proudly we are experts in international human rights and humanitarian relief- working with refugees, asylum seekers, and victims of domestic violence and violent crime from around the world.
We are dedicated to our clients and winning their cases. We are dedicated to our own continued growth as legal practitioners.
Our shared vision for excellent client service and professional expertise is a fundamental aspect of who we are as a firm. We are confident that you will be satisfied with our professional efforts and the caliber of the services we provide.
Best & Associates is a full service
immigration law group.
---
Who We Are
Joseph E. Best
ESQ
Licensed to practice law in Massachusetts and Pennsylvania. He focuses his federal immigration practice on employment-based and family-based immigrant visas. He also provides effective removal defense representation most often in Boston and Hartford immigration courts as well as those in Philadelphia, New York City and Newark, NJ. He also represents clients before the Board of Immigration Appeals. Joseph has successfully served clients from over 80 different countries in a broad array of complex legal matters.
Joseph is a Graduate of Villanova University School of Law. Joseph was one of three public interest scholarship recipients which funded his legal studies. He received the American Law Institute / American Bar Association award for student leadership and scholarship, as well as the Dorothy Day award for public service. Joseph completed previous graduate and undergraduate studies abroad in Belgium and France. He holds a Master's Degree in political thought from New York University, Institute of French Studies
funded fully by the NYU Presidential Fellowship Program at the time.
As an longtime entrepreneur, Joseph's non-legal professional history is varied. The advocacy and business acumen attained directly feeds into his current ability to empathize with and fundamentally understand his clients and their pressing, unique and complex legal issues. Joseph previously worked as a community AIDS activist in epidemiological research administration, French antique importation, real estate sales of historic properties and business management consulting.
As a zealously committed immigrant advocate, Joseph formed Best & Associates, LLP in 2011 in order to collaboratively broaden both the scope of services available to his clients and the depth of expertise the law group has to offer. Joseph is unabashedly passionate about the public policy implications that a sound national immigration system for American society, a system currently so dysfunction that it represents a serious threat to our nation's social, economic and political dynamism. Joseph speaks and writes on the subject widely.
As a firm Best & Associates LLP is committed to a political and social vision in which the world's best, brightest and most deserving individuals can legally find a secure and productive place in a diverse and dynamic American society. This vision feeds the ethos of our firm. This vision forms part and parcel of our process. Our process while at times painstaking remains both interesting to us as practitioners while at the same time our attentive approach to detail and creative solutions is effective to solve our clients' complex issues. That's why we really mean it when we say: We love what we do. We think you will too!
---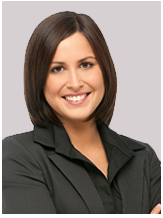 Aimee is passionate about community service and values the opportunities she has been afforded to work with a variety of public service organizations in the areas of disaster preparedness and relief, cancer prevention, HIV/AIDS, LGBT equality, community mobilization and substance abuse prevention. In addition to the practice of domestic family law and immigration, Aimee teaches undergraduate and graduate students in the Legal Studies Department at Kaplan University. Prior to her recent relocation to New England, Aimee served as the Executive Director of the Tacoma Rainbow Center in Tacoma Washington, and as a Commissioner on the City of Tacoma's Human Rights Commission.
Aimee is a graduate of Seattle University's School of Law, where she was a diversity scholar; and the University of Nebraska's Schools of Public Administration (MPA) and Social Work (BSSW), where she served as the President of Omicron Delta Kappa – The National Leadership Honor Society and the Council for Legislative and Community Relations.
Aimee is currently licensed to practice in the State of Washington and is focusing in family based immigration matters and humanitarian relief with a particular interest in matters affecting women and children, including international adoption and surrogacy.
Aimee's interests include developing services and support networks for BRCA carriers, foster care reform, LGBT equality, reading, riding her motorcycle and gardening. But, most of all, she loves spending time with her wife and daughters.
---