Immigration Lawyers in Philadelphia, the Berkshires & the Hudson Valley
Best and Associates is a full-service group of immigration lawyers in Philadelphia, the Berkshires and the Hudson Valley.
We are a small law firm dedicated to personalized service and high-caliber advocacy to resolve your matter successfully, efficiently, and at a reasonable price.
We help our clients achieve their goals and manage life's transitions, whether those involve sought-after professional opportunities or the sometimes unforeseen issues that may threaten one's immigration status. Change is our specialty—change in your work, change in your family, and change in your life.
We work with corporate clients and institutions seeking quality employees or investors in a global economy as well as with individuals considering work within the United States. Our immigration lawyers carefully apprise their clients of all possible options, guide them through the complex requirements of our nation's immigration system, and ensure their case's timely progress. With us, you will never miss an opportunity to petition for top-notch talent from abroad or apply for that dreamed-of position in the U.S.
We help families already in the United States remain together by fighting against deportation and assist them in bringing in their loved ones from abroad, whether it be through relative visa petitions or international adoptions. Our focus on families also extends to securing relief for unaccompanied minors, who are among the most vulnerable participants in our immigration system.  Finally, we are proud to be experts in international human rights and humanitarian relief, and have years of experience working with refugees, asylum seekers, and victims of domestic violence and violent crime.
Most importantly, we are dedicated to our clients and winning their cases. Our work is our passion and our clients' well-being is our priority. For this reason, we only practice immigration law. Each immigration attorney is fully versed in the current laws and we keep abreast of immigration reform topics that will shape future U.S. policy. So we are always ready for the changes affecting you and your family.
We love what we do. We think that you will too.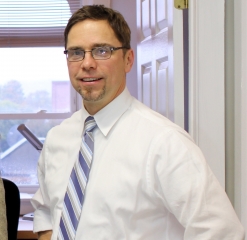 Joseph E. Best, Esq.
Managing Partner
Joseph Best is licensed to practice law in Massachusetts and Pennsylvania. He focuses his immigration practice on employment-based and family-based immigrant visas. He does many waivers of inadmissibility before USCIS and the Immigration Court. He also provides effective removal defense representation before courts from Philadelphia, Newark, New York, Hartford and Boston. Joseph has successfully served clients from over 100 different countries in a broad array of complex legal matters.
Joseph is a 2008 graduate of Villanova University School of Law. Joseph was one of three public interest scholarship recipients. He received the American Law Institute / American Bar Association award for student leadership and scholarship, as well as the Dorothy Day award for public service. Joseph completed previous graduate and undergraduate studies abroad in Belgium and France as a recipient of a Rotary International fellowship. He obtained a Master's Degree in political thought from New York University, Institute of French Studies funded fully by the NYU Presidential Fellowship Program.
As a longtime entrepreneur, Joseph has a varied professional history outside the practice of law. Joseph has worked previously as a community AIDS activist in epidemiological research administration, in French antique importation, in real estate sales of historic properties and in business management consulting. He calls upon both his advocacy experience and his business acumen in resolving his clients' unique legal issues.
As a committed advocate for immigrants, Joseph formed Best & Associates, LLP in 2011 in order to provide clients with a broad scope of services and expertise. He is passionate about the benefits that a sound national immigration system brings to American society.  He speaks and writes widely on the subject of the continued social, economic, and political dynamism that immigration brings to America.
Best & Associates LLP is committed to the public interest. We strive in accordance with a political and social vision in which the world's best, brightest and most deserving individuals can legally find a secure and productive home in America. Resolving our clients' complex immigration related matters is not so much demanding or painstaking as it is invigorating to us, the practitioners.  It's the truth when we say it:
We love what we do. We think you will too!
---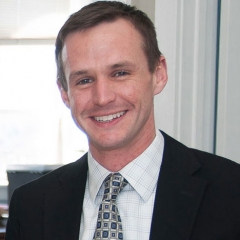 Scott Clark, Esq.
Partner
Scott P. Clark, Esq. is licensed to practice law in Massachusetts and New York. Scott focuses his federal immigration practice on employment-based immigrant and non-immigrant visas, as well as waivers of inadmissibility and removal defense before the Immigration Courts in the Northeast. Additionally Scott advocates for his clients in the family courts for divorce, child custody and support issues, as well as criminal defense work in the district courts for our immigrant clients and their families.
Scott is a 2011 graduate of Roger Williams University School of Law. There he served as president of the LGBT Alliance, revamping and revitalizing the organization. He competed in the Texas Young Lawyers National Trial Competition and the American Association for Justice Student Trial Advocacy Competition.
As a summer associate, Scott worked in a general practice civil litigation firm where he gained firsthand experience with complex legal issues arising out of real estate transactions, domestic matters, and personal injury claims. While still a law student, Scott worked with the New York Commission for Human Rights as an adjudicator. He analyzed the legal merit of motions to dismiss filed by respondents charged with violating New York's anti-discrimination laws and he drafted decisions that then became final orders of the Commission under their purview and direct supervision.
Scott's pre-law background is in Microbiology—bringing to Best & Associates a level of general technical competence extremely useful in dealing with the firm's biotech industry clients. His post baccalaureate career was as a scientist for start-up biomaterials company in Cambridge, Massachusetts. There, he specialized in early discovery research screening new materials for efficacy in consumer care products. Scott's experience in the life sciences and research generally is invaluable when securing business and employment-based visas for researchers, clinicians or innovative entrepreneurs seeking to work or live permanently in the United States.
---