Our lawyers specialize in immigration law and we advise immigrants from all over the world on the complex laws and procedures that govern their cases. Each case is unique and a reputable Philadelphia immigration lawyer can help you through the process and avoid pitfalls that may have permanent consequences. Call us to ask questions and setup a consultation. Here are some basic facts about the U.S. immigration system: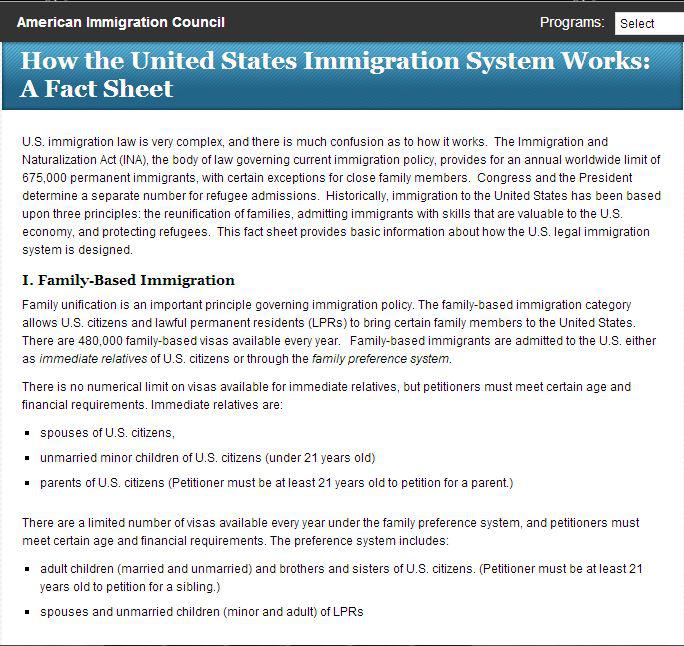 Family-Based Immigration
Family unification is a keystone of the American immigration system. U.S. citizens and legal permanent residents have the right to live with certain family members. Congress limits the number of immigrant visas ("green cards") and created preference categories that determine if and when your relative can immigrate to the U.S. Call or email us to find out if your relatives are eligible and when they can immigrate to the U.S
Employment-Based Immigration
Immigrants are essential to the American economy. Congress recognized the importance of immigrant labor and created permanent and temporary visas for immigrant workers. The laws and procedures are more complex than family-based immigration. You and your employer should never attempt to apply for a visa without consulting an immigration attorney experienced in employment visas. Our attorneys work with large and small businesses, and individuals to determine the right employment visas for the right occupation. We are skilled at testing the labor markets or advising investors to create new businesses and job opportunities in America. Call or email us today to speak to our business immigration lawyers.
Refugees and Asylees
The United States can protect you if you have a well-founded fear of future persecution on account of your race, religion, national origin, political opinion, or membership in a particular social group.
Refugees are people outside the United States that apply for protection at U.S. Embassies and Consulates abroad. People who entered the U.S. with or without visas can apply for asylum within one year of entering the U.S.; certain exceptions apply to the one-year filing deadline.
If your case is denied by an asylum officer, the government will send you to court and hire an attorney to deport you. Our attorneys have secured asylum for many clients and avoided immigration court for those who came to us first. Even if you are before the immigration court, we can help you win your asylum case or fight for other forms of protection that are available only in court.
Asylum saves lives and a reliable immigration lawyer in Philadelphia know the law and how to win asylum cases. No two asylum cases are alike and we give our utmost attention, dedication, and resources to ensure that our clients are granted asylum. Call or email us today to discuss your fear of returning to your native country.
(Source: How the United States Immigration System Works: A Fact Sheet, Immigration Policy Center)