U.S. immigration laws are complex and pose a formidable challenge to anyone applying for a visa, a green card, or citizenship in the country. They're not all that prohibitive, though; with a lot of patience and the expertise of a reliable immigration attorney in Philadelphia, such as Best Immigration Law Group, there's a greater chance you can overcome the odds and be legally welcomed in the United States. Here are a few basic things to consider before assembling your immigration papers.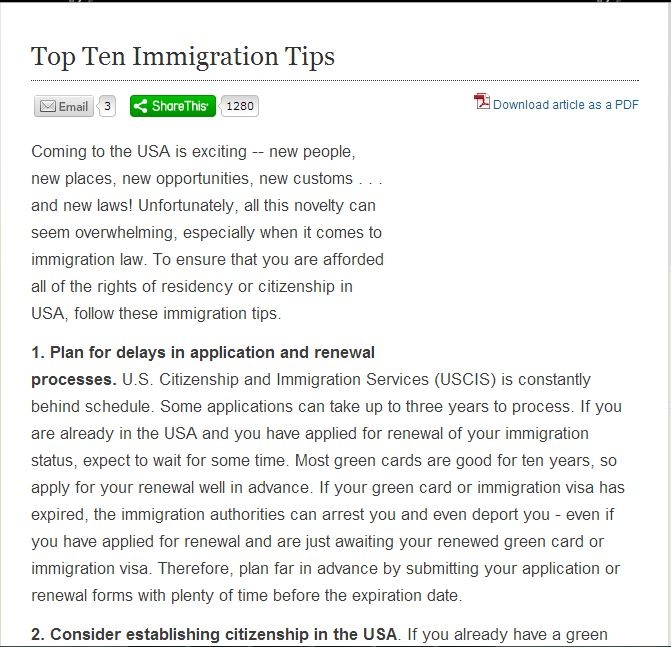 Plan Far in Advance
Always keep in mind that the U.S. Citizenship and Immigration Services or USCIS is overwhelmed and understaffed. This causes delays and normal processing times range from months to years. Some delays can be avoided by consulting with an experienced immigration law firm. Even if you are not ready to file or plan to marry or apply for a job in the future, you should consult with an immigration attorney now and prepare your case in advance.
Know and Follow the Laws
According to an article on Findlaw.com, you should always be careful not to violate any immigration laws:
"This is probably the most important of any immigration tips, because the consequences here can be so catastrophic. Learn all of the requirements of your immigration visa, work permit, or green card and follow all laws and provisions with extreme care. The smallest violation can cause for your deportation, your immigration visa to be cancelled, or even permanently ban you from the USA."
Find a Lawyer
The best choice you can make to ensure your or a family member's successful immigration to the United States is to hire reputable immigration lawyers in Philadelphia, PA, such as the lawyers at Best & Associates – a full-service immigration law firm representing individuals, families and businesses. Proceeding without a lawyer can lead to mistakes and errors with permanent consequences. No one should take these risks. Let the experienced and reputable immigration lawyers at Best & Associates handle your case.
(Source: Top Ten Immigration Tips, FindLaw)