For many of those fleeing persecution in their home countries, there is one option to seek asylum. It is a heart-wrenching decision, but asylum seekers flee their home countries hoping to live a better life in America. The road is not easy, however, and that's why those seeking asylum in the United States should get skilled immigration lawyers in Philadelphia, PA to represent them.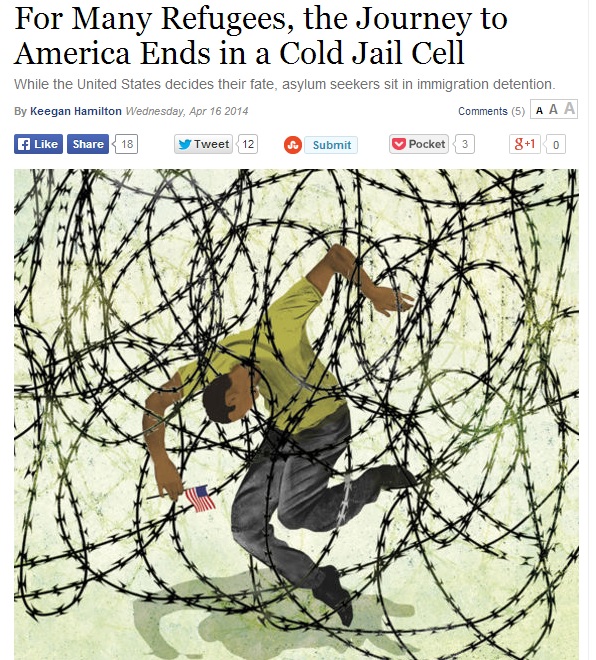 In the past, asylum seekers were rarely imprisoned, but as the threat of terrorism grew in the early '90s, the United States was forced to tighten its restrictions. Keegan Hamilton, a writer for the Houston Press, discusses how asylum seekers ended up with legal restrictions on them:
"Unsatisfied with these reforms and reacting to a broader influx of undocumented immigrants, Congress passed a sweeping overhaul of the nation's immigration laws in 1996. The legislation set a one-year deadline for immigrants to apply for asylum and created an "expedited removal" process to swiftly deport anybody who arrives at a port of entry without proper documentation. For the first time in history, arriving asylum seekers were subject to mandatory detention."
Currently, the most optimistic route for an asylum seeker is to ask for asylum as soon as they reach America.
Asylum seekers
Immigrants seeking asylum when they arrive in the United States will undergo an interview by an asylum officer. The officer will determine if they are credible and have a well-founded fear of persecution. The officer can decide to grant or deny asylum. If asylum is denied, the officer may issue a notice to appear before an immigration judge for deportation, or in some cases, release the immigrant on personal recognizance. In either scenario, the immigrant has limited time and opportunities to prepare his or her asylum case. Under no circumstances should an immigrant, if denied asylum at the border, attempt to apply without an experienced asylum immigration attorney.
If an immigrant is referred to immigration court, a hearing similar to a trial is held. During the hearing, those applying for asylum will present evidence that their fear of persecution is based on permissible grounds and is well founded. Most immigration judges deny more than half of asylum cases and the chance of success improves greatly with an immigration attorney in Philadelphia from Best and Associates.
The asylum process is complicated and the laws that govern successful claims are even more complex. The wait is long and has many deadlines that have permanent consequences. This is why hiring a dependable attorney is necessary. Asylum seekers need a dedicated advocate who knows asylum laws and has the experience to win their cases.
(Source: For Many Refugees, the Journey to America Ends in a Cold Jail Cell, Houston Press, April 16, 2014)